Many of you have probably heard the idea that the world might be a simulation because it works just like a computer, but on a much larger scale. Is this close to reality and do we all live in a kind of matrix like the characters in the movie series of the same name? Georgian physicist Gia Dvali (physicist) spoke about this issue.
"Scientifically, we know that the universe is a quantum computer," says Dvali.
More specifically, the physicist implies that any quantum evolution process is based on the very quantum calculations that the universe is constantly carrying out. The main question is whether anyone benefits from it, i.e. how controlled or chaotic it is.
"The early universe had a quantum memory that we can count in qubits, and it's roughly equivalent to the memory of the human brain…the human brain is a classical computer," says Dval.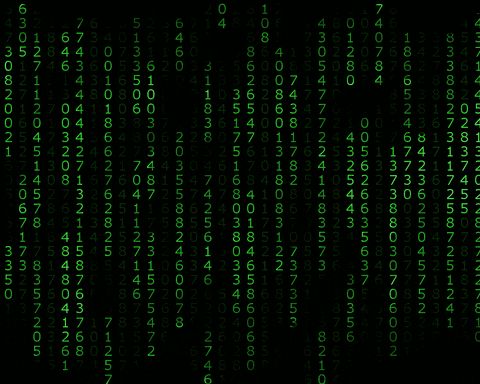 According to him, the universe's memory, or the number of qubits (a unit of quantum information), has increased since the inflationary era and is now 10,121, but is still finite.
"The absolute limit of information is a black hole. If we take a sphere and we are interested in the maximum quantum memory that we can store in it, we will get a black hole. For example, if we increase the memory of a computer more and more, it will eventually become a black hole," the scientist notes.
He believes that black holes will help us better understand quantum computing. Also, we can write information in them, but we will have to read it.
"Everything requires payment, nothing in the world is free, if it stores information well, instead, you have to wait a long time before using it," says Dvali.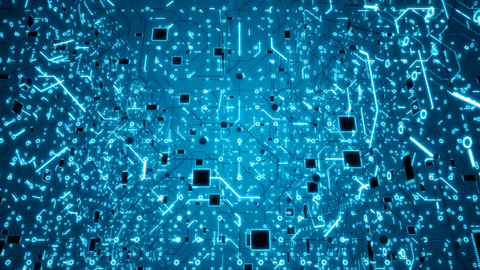 Now, back to the simulation. According to Dvali, the environment in which it can take place is gravity. The point is that the qubits in the universe are precisely the quanta of the gravitational field, and "the basic memory of the universe comes from the perturbations of gravitational quanta."
What is the code for such a simulation?
"The algorithm is as follows: at first we have qubits that are not intertwined. During the evolution process, these qubits are continued, that is, some of them move to another state, for example, in a photon, at the same time we get entanglement. After a certain time, this state is already fully intertwined," — says the physicist.
The result of all this is a very large amount of superposition. More precisely, if Schrödinger's cat is in two states, we are already facing many such states here. What's most interesting is what happens after that, which Dvali and his team are currently trying to determine. In fact, it is the same as looking outside the simulation.
"A person, as a cognitive computer, a thinking organism, creates this algorithm on the entire world, that is, we can simulate the world and the accuracy of this is amazing," says Dvali.